During the update to Microsoft Dynamics 365 Version 8.2.3.008, I got an error with the message "Action Microsoft.Crm.UpdateWrapper.MspInstallAction failed. Fatal error during installation".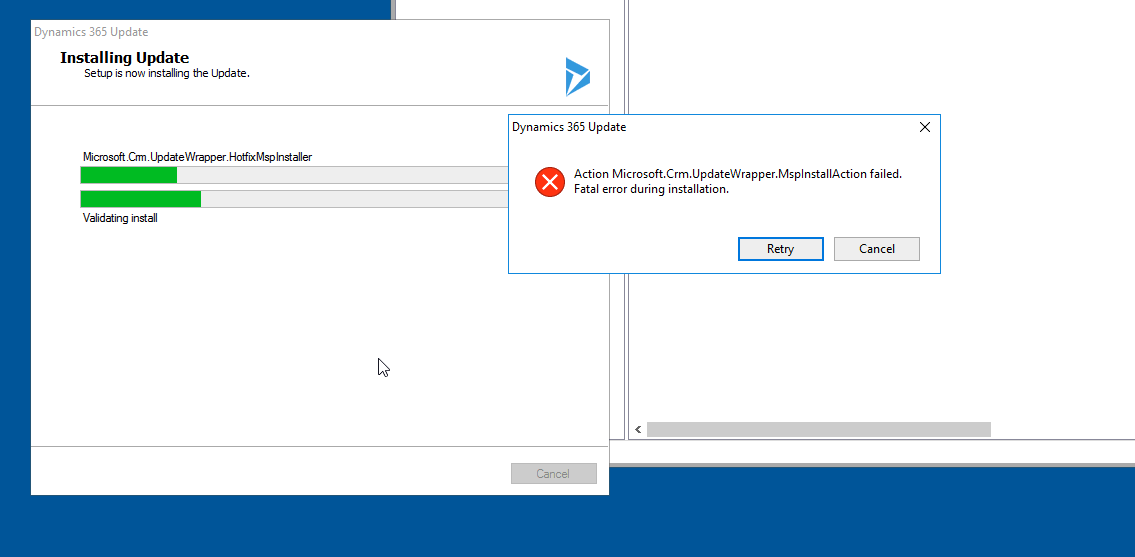 To solve this issue, open the "Deployment Manager", navigate to the server section and disable the server, on which the update is current running.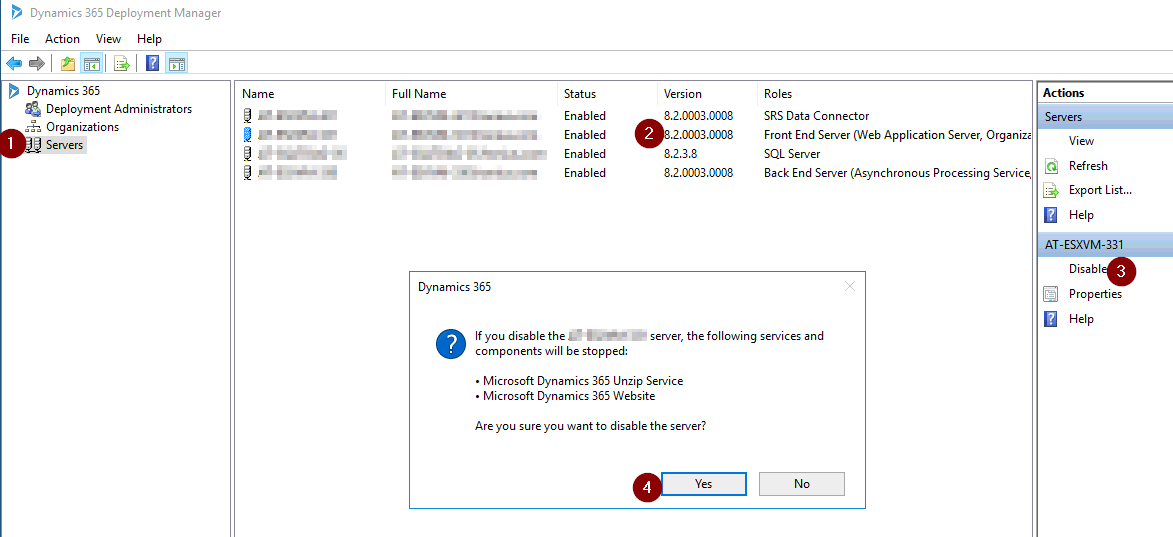 The press retry in the update process and wait until, the update has finished.
If the error still occurs, also disable the other server.
Be aware, that if you disable the server, the processes and services of crm will be stopped. Stopping the front-end-server, will stop the web application of crm. No user will be able to work with crm, until you enable the server again.