Have you ever had the problem, that a working mailbox is not synchronizing correct?
This problem nearly drove me crazy. Disabling the mailbox and enabling it again, with no success.
In addition, cleaning all errors, approving the mailbox and testing it again, was no success.
The solution is simple but seems to be a bug, which is not fixed until now.
Just set all synchronize-options to none and save it.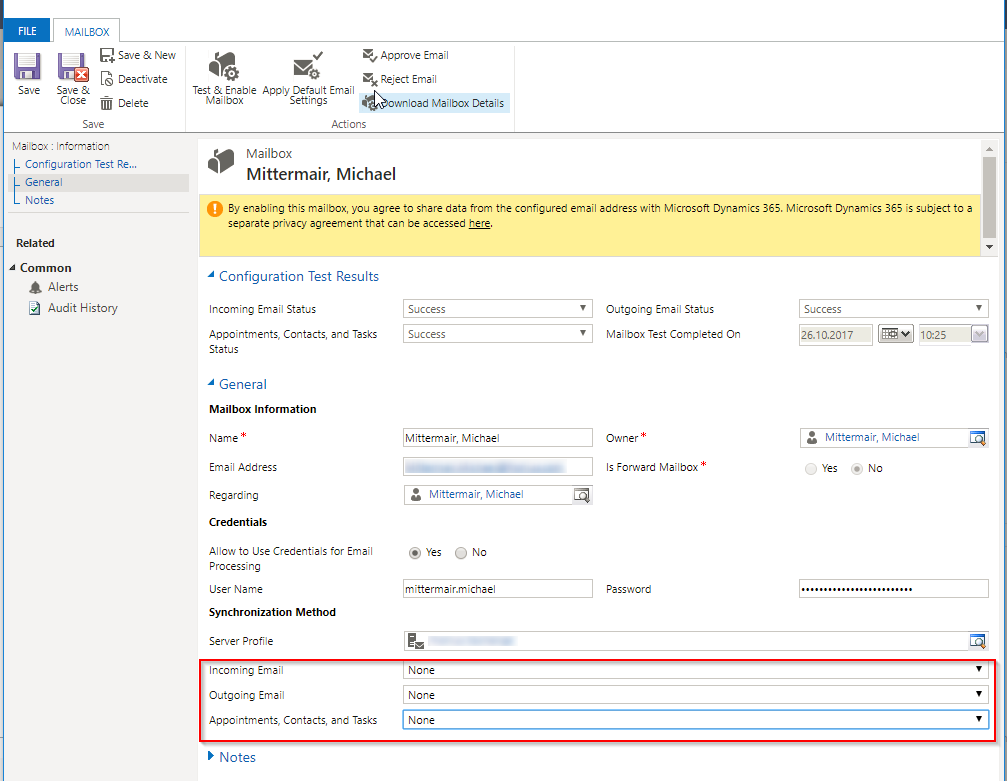 Remove all alert. That will help you, to distinguish between old and new errors.
Now set it back to you predefined options and save the settings. Then test your mailbox again and it will work.