After a default installation of CRM, there is a business process flow (BPF) named Lead to Opportunity Sales Process. This BPF is enabled by default and used the internal name leadtoopportunitysalesprocess.
You can disable this BPF, but keep in mind, that this BPF is important to set the Qualifying Opportunity. After qualifying a lead, this field holds the lookup to the automatically generated opportunity and therefore to the account, that was selected.
I'll explain this in an example:
I created a lead with the BPF enabled, filled in an existing account and contact and qualified the lead. This created a new opportunity and connected this opportunity with the selected account of the lead. Reloading the lead, the field qualifying opportunity was filled out. This helps me, to get the correct opportunity.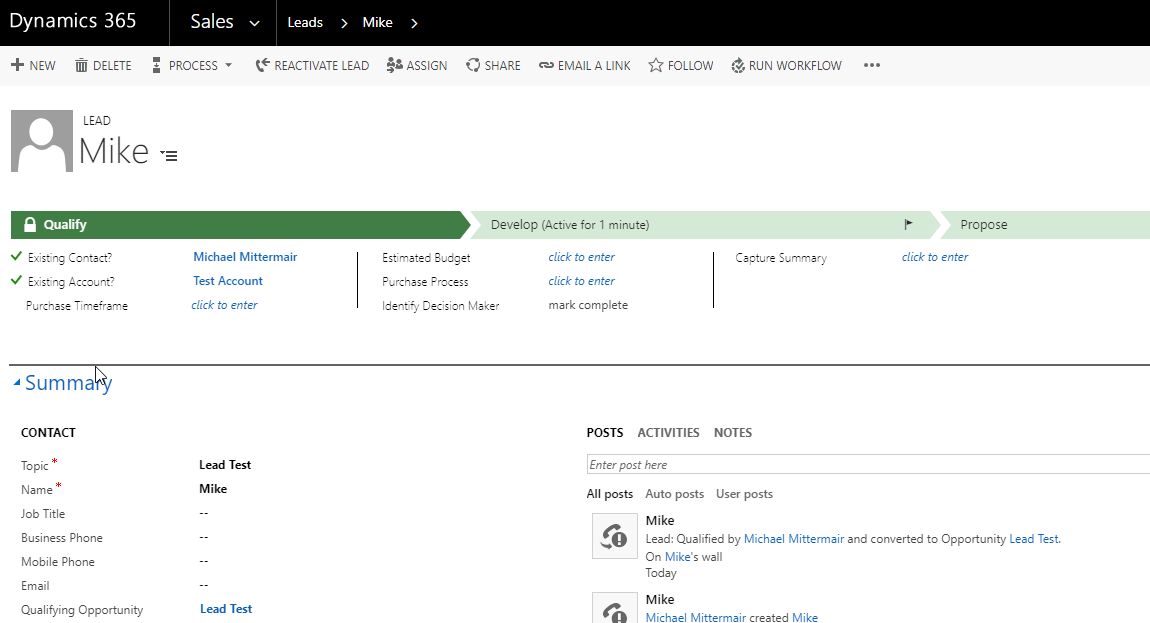 In the second example, I created a lead without the BPF enabled. I filled in the fields as the BPF fills in (named parentaccountid and parentcontactid) and qualified the lead. The Opportunity was created and also the account was linked in the opportunity. But the "Qualifying Opportunity" was not filled, but was created. Therefore I'm not able to navigate to the opportunity from the lead.